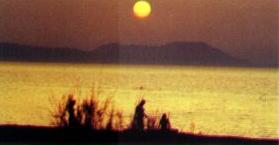 · Otelimiz 56 oda (48 oda + 8 suit) olup, odalarimizda telefon, sicak su, kalorifer bulunup 12 ay boyunca hizmet vermektedir.
· Restaurantimiz 300 kisilik olup, acik ve kapali alanlari, zengin menusu ve gunluk balik cesitleri ile sizlere hizmet vermektedir.
· Cafe, Bar, Disco, ve Sahil Bar
· Yuzme havuzu, dogal plaj ve sualti guzellikleri, surf, yuruyus, plaj voleybolu,dalis.
· Kampimiz mutfak,camasirhane, WClerden olusmakta olup, sicak su, buzdolabi ve elektrik hizmetleri ile karavan ve cadircilarin hizmetindedir.
· Kompresor (Tup dolumu) dalis organizasyonlari yapilir. Padi Dalis Okulu
· Otelimiz Gelibolu yarim adasi Eceabat Tarihi Milli Parki (Baris Parki), Canakkale savas alanlari ve muzelerin merkezinde olup Sehitler Abidesine 12 km, Anzak koyu ve Conkbayirina 7 km uzakliktadir.


· HOTEL KUM, open all year round, has 56 rooms ( 48 rooms + 8 suites), every room has private bathroom, hot water, heating and telephone.
· Our restaurant inside and outside on the terrace holds 300 people for breakfast, lunch and dinner. Our open buffet menu has a large variety of delicious food and we have fresh fish everyday.
· Cafe, Bar & Disco, Beach bar for guests of all ages.
· Big swimming pool, clean natural beach front excellent for skin and scuba diving, surfing, jogging, and beach volley.
· Kitchen, laundry service, clean showers and toilets with hot water and electricty are available for campers. We can give catering service to both caravans and tents.
· Padi Diving Centre located in our hotel meets the needs of all divers from novice to expert. Air refills are also available.
· HOTEL KUM is very centrally located on the Gallipoli peninsula and very close to World War I battlefields, 7 kms from Anzac Cove, 14 kms from Cape Helles, and 14 kms from the nearest town Eceabat.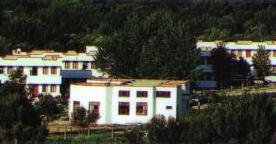 · Unser Hotel hat insgesamt 56 Zimmer ( 8 davon Suiten)
· Die Zimmer sind mit Bad/Wc, Telefon und Heizung ausgestattet.
· Das Hotel verfügt über Indoor Restaurant für 300 Gaeste. Das reiche Menu des Hotels bietet auch Fischgerichte an.
· Cafe, Bar & Disco, Strand Bar für unsere Gaeste in allem Alter.
· Der natürliche Strand mit sauberem Meer und Unterwasser Schoenheiten wartet auf Sie.
· Unser Camping Platz bietet Waschanstalt, Kühlschrank, Küche, heisses Wasser und Toiletten für die Camping Gaeste an.
· Tauch Organizationen (Padi Tauch Zentrum) mit Sauerstoff Flaschen werden angeboten.
· Unser Hotel ist auf Gelibolu Halbinsel am geschichtlichen National Park Eceabat (Friedenspark) und es liegt im Zentrum des Canakkale Kriegraumes und den Museum. Das Hotel liegt 12 km von Martry Monument und nur 7 km von Conkbayr entfernt.